Cianan Keith
Basic Info
Deed Names: Slayer of Beasts
---
---
Description
Cianan Keith stands at 6'1", with a Muscular build, Red tinted brown hair, Green eyes wearing a torn leather jacket, blue jeans, and steel toed boots. He carries two Pistols and four Daggers as his weapons.
He is a gentlemen towards women, but still has the attitude of a Fianna. He holds a lot of Physical and Social Attributes, and few Mental attributes He is Dutiful, Bold, and Brave.**
---
---
Biography
His mother died when was 5 years old from a horrible electrical fire. His father raised him as best as he could between his drinking and running a local bar called the Shamrock's Luck. His mother was loving up until the point of her tragic death. His father was a neglectful, drunk that only paid attention to his work and worrying about his next drink.
He often dreamed of being a strong and powerful fighter/Werewolf. He never really needed much of anything because He worked at the bar with his father earning his own and taking care of himself since the age of 8 years old.
At the age of 16, he left home in hopes of finding a better life and soon later down the road, he ran out of money and repeatedly kept sleeping in a park in the neighboring town.
---
---
Rite of Passage
It was an early morning one day when McGregor (my previous mentor) woke me up and told me that I have an important question to complete. He told me this would bring me from a boy to a young man (a Cub to a Cliath).
He gave me the necessary tools to complete this quest which included: two pistols with ammo, four daggers, and a map. I got my coat on and I started out toward the unknown of what was to come. I had to travel fifty miles to the neighboring large town of Pascagoula in Mississippi. I took the bus to get over there and when I got over there, I was to go to a cave. McGregor told me that there was a Bane Spirit that was haunting the small town on the outskirts of Pascagoula. It was dwelling in the nearby cave.
I entered the cave with a flashlight that I bought at the store. I walked for about five minutes and heard rocks shuffling about ten yards ahead. I aimed the flashlight ahead with my pistol in hand. He appeared before me like a light illuminating in a dark room. I quickly shot two rounds and he then rushed me knocking me down. With him behind me now, I ran ahead and then turned around to fire off a few more rounds. With him injured now, he let out a special attack of his that was supposed to blind me, but it didn't phase me. I rose up to my feet and threw a dagger at his chest. A few moments later, he fell to the ground and the spirit faded.
With no evidence of the spirit no longer there, I walked back to the elder of the town empty handed. As I came upon the elder outside the store, I approached him and told him of the Bane Spirit and its fate. He smiled and proceeded to tell the others in the town. I put my weapons back in my jacket and started back to the bus station to go back home.
---
---
Rumors
Cianan has been dating Thalia, Kin to the Uktena.
He has also been seen singing older songs such as "Don't fear the reaper" by Blue Oyster Cult.
He has been seen associating with Fallon Cunningham about possibly making a pack
Eagle Eye (Thalia's Uncle) doesn't like Cianan so much because he is dating Thalia and doesn't think that he is a gentlemen.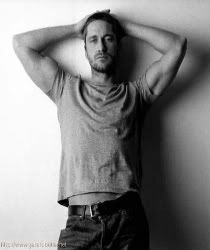 ---
---
Pack
Fallon Cunningham and myself have started making a pack, but we don't have much information on it.
We are Recruiting others for the pack (anyone of any rank)
---
---
OOC Info
Name: Andrew
Location: Mississippi
Contact Info: moc.oohay|werdnA1suoicortA#moc.oohay|werdnA1suoicortA
---
---
A little bit of what he can do
page revision: 32, last edited: 12 Jun 2009 06:29